Fixed Wireless Internet
Surf at speeds up to 75 Mbps!
Available Even Where Cable & DSL Are Not!
Our Features
Access Streaming Services like Netflix®, Amazon Prime Video® and YouTube TV™
Connect IP Security Systems, Cameras, Game Consoles and More
Wi-Fi Router and Network Support Included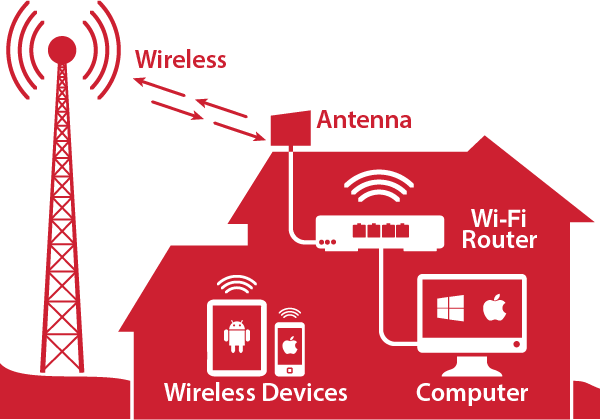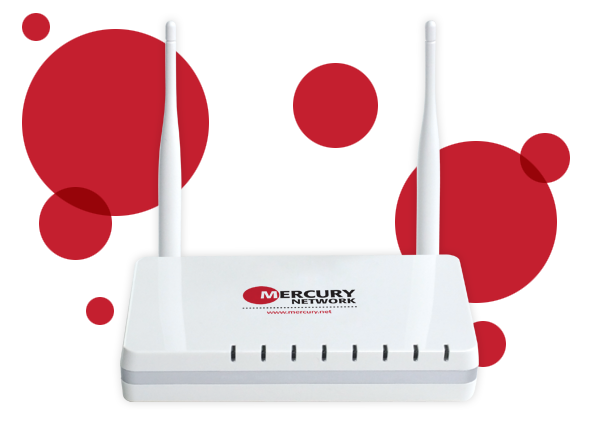 Includes Wi-Fi Router!
Mercury's Neptune Wi-Fi Router is specifically designed for Mercury Fixed Wireless Internet. It delivers solid speed and connectivity for up to four wired devices plus Wi-Fi for your smartphones, tablets and other wireless devices, as well as phone service for up to two lines (phone service sold separately). Stream video and audio, play multi-player games, and chat all day and night.
Mercury's Neptune Router features:
Wi-Fi for wireless connectivity
External antennas for excellent Wi-Fi coverage
4 Ports for connecting wired devices
2 Ports for Mercury Phone service
Configured and supported by Mercury
Get Pricing and Availability
---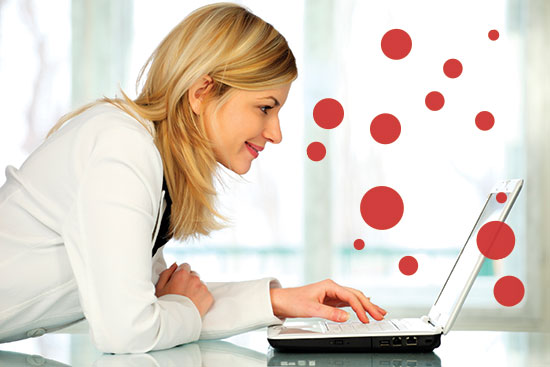 Additional Services Available
E-Mail Hosting: Premium 25 GB mailboxes are $3.00 per mailbox per month
Web Hosting: Plans start at $6.49 a month
Domain Registration: Reserve your own domain name for $25.00 a year, and only $15.00 a year when you also purchase E-Mail or Web Hosting for that domain from Mercury.
Frequently Asked Questions
We broadcast signals from nearby towers to beam high-speed Internet wirelessly to your building. An antenna and radio outside connects to our Neptune Router inside which provides your computers, tablets, smartphones and other devices with reliable, high-speed Internet that's always on. No telephone or cable service is needed to get Mercury Fixed Wireless Internet.
Our wireless signals can travel up to 10 miles from a tower, so the service is often available where cable and DSL are not. However, hills and foliage can limit the range of the signals. Call us or use the availability tool above to see if service is available in your area.
Any device capable of connecting to the Internet using Ethernet or Wi-Fi can connect to Mercury Fixed Wireless Internet. The antenna, radio, and Neptune Router are provided on a rental basis and included in the prices shown.
We use different radios and antennas depending on the signal available at the install location. The most common is a round dish that is similar to a DirecTV satellite dish. Even though the antenna looks similar, our signal comes from a nearby tower and not a satellite in space, making our Internet much faster. Another style is a yagi antenna that looks like a TV antenna and can be up to 6 feet in length.
Speeds vary based on the strength of signal available at your location. With strong signals, download speeds up to 75 Mbps can be achieved.
Yes. Technical Support is available 24 hours a day, 7 days a week.
Yes. Repair service is $150 for the trip, which includes the first 30 minutes of labor, plus $25 every 15 minutes thereafter, $1.00 per foot of cable replaced, and the cost to repair or replace any damaged equipment. Rented equipment must be returned to Mercury Telecom in the same condition it was provided, reasonable wear and tear expected. Mercury will waive repair charges when the trouble is found to be with Mercury's rented equipment and it occurred during normal wear and tear. Payment for all other repairs, including those caused by lightning or storm damage, negligence, tampering, or repairs diagnosed as a customer equipment problem, are the responsibility of the Customer.
What Clients Say
I just had to send this email to you. Phil came in this morning and said he called China last night and was thrilled with the quality of the voice and with the ease of the call. I also wanted to let you know that all the phones have been working so good and we are very happy with them:) Thank you for all of your energies and kindness getting us up and running correctly!
Thank You! Last week I could not connect to www.mercury.net. I called tech help and learned that your experts identified unusual activity. They were about to contact me when I called. Over several phone calls, Tim, Jason and one other guy that I did not write down helped me re-establish connection and helped me get established with Malwarebytes, etc. All three of these guys were TERRIFIC! I have been a Mercury customer since about 1997 and one reason is the great service provided. Thanks Mercury Team!
The local rep was very helpful to me when my computer was acting up; he solved my problem in a few minutes. You are a great company and I am very happy with the service provided to me for many years.
We have had your service for 6 years and have always been delighted with the professionalism of every person we have met.
I have to tell you, the service is awesome. We've been a customer of yours for many years, since (dial-up)... Service has been absolutely fantastic.
Jason, thank you so much for all you did ... for being so helpful and pleasant ... that sure makes a difference ... one doesn't always get good service today.
This evening, I called Mercury support to help troubleshoot a WiFi connection from the router. Noel was our support person. I wanted to let you know what a great job he did. He was very patient and continued troubleshooting until the issues were completely resolved. He was very pleasant and very knowledgeable. I was very impressed. Even when I became frustrated with the router reset not working (when it really was working), he assured me we would resolve the problem. And we did! Job well done Noel. Thank you!
Thank you so much for all you do for your customers. You are always so helpful when called upon, even for simple frustrations… your employees are quite knowledgeable along with their kind dispositions! Many thanks.
I just wanted to take a moment to thank you for the wonderful service we have received from Mercury since we joined Mercury. Even without all of the recent added enhancements, the service you have provided has been without fault. We sometimes take for granted those things. Thanks.
Good morning Noel. Yesterday on OPEN MIC on our local radio station your boss was on. I called in and told him what a great job you guys (you and Nate) did. Maybe he will take you out for breakfast? Have a great day!
Big thank you to Brad for taking the time to diagnose and getting my iPad working correctly and able to send my emails. I will definitely recommend Mercury Telecom to anyone looking for Internet service.
Thanks for great service without the ads! We are a long time customer and we're grateful we found you.