Residential & Small Business Fiber Internet
Super-Fast Speeds - Up To 5 Gbps!
Connecting you to the Internet at the Speed of Light!
Mercury Telecom Residential & Small Business Fiber Internet is the fastest method of connection ever created! Fiber cables are extraordinarily thin tubes of glass that transmit light signals. This technology delivers Internet connectivity to your business faster than ever!
Benefits of Residential & Small Business Fiber Internet
Fastest Speed Available
Residential & Small Business Fiber Internet runs at the speed of light. We offer packages of 50, 100, 300, 500, 1,000, 2,0000, and 5,000 Mbps (5 Gbps).
Symmetrical Bandwidth
Enjoy the same upload speed as download speeds.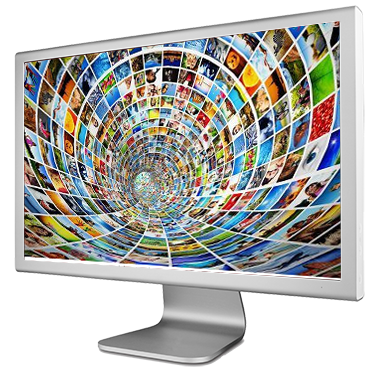 Private & Reliable Connection
No other businesses share the same line as you. 99% up-time is guaranteed!
Exceptional 'Local' Customer Service
Our Michigan-based customer service teams continually exceed expectations - That sets us apart from competitors. We are 100% focused on our customers specific needs. Experienced specialists are availabe 24/7.
Other Reason To Choose Mercury Telecom:
Accurate Billing
We do a really great job of sending out accurate bills the first time, and for the rare cases when we don't, we fix it quick. The competition is notorious for sending out wrong bills and it being a nightmare to get fixed.
Avoid Cable Company
We are liberating customers from their connection to the big cable and phone company monopolies.
Expert Guidance
We consult on implementation and step customers through the construction process, something that can be very complicated for novices. We make it easy, doing all the hand-holding for the customer, explaining things in terms they understand, so they don't have to deal with it.
How Fast Is Fiber?
Let's simulate downloading a 3.5 MB song...
Fiber
Up to 100x faster than cable!
Cable
DSL
Dial-Up
---
Frequently Asked Questions
Fiber cables are thin strands of glass, capable of transmitting light signals (as opposed to electrical pulses) at extrordinary high speeds. We utilize this technology to connect you to the Internet.
Any device capable of connecting to the Internet using Ethernet or Wi-Fi can connect to Mercury Residential & Small Business Fiber Internet. The equipment needed to terminate the Fiber connection is provided on a rental basis and included with the service at the price quoted.
Fiber, unlike cable and phone lines, is a relatively new technology. While costs are coming down, the infrastructure is still in the process of growing. More and more locations are being connected by Fiber! If we were unable to serve you Residential & Small Business Fiber Internet previously, keep checking in to see if availability has changed!
Installation of Residential & Small Business Fiber Internet typically takes 90 to 120 days.
Costs vary by location, please contact us and we will put together a quote for you.
---