Web Hosting Services
easy and affordable Web Hosting with superior support and outstanding reliability!
Start Your Website With
Mercury Telecom Today!
Plenty of storage for all your files
E-mail with spam and virus protection
Create your own web site with our creator tool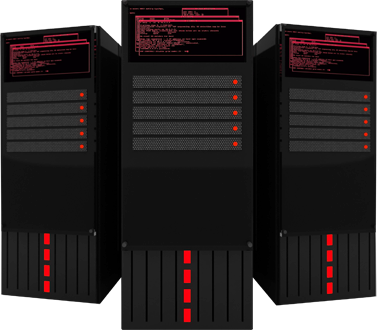 Micro
Small
Medium
Large
Mega
Price

$6.49

Per Month

$9.95

Per Month

$13.95

Per Month

$19.95

Per Month

$29.95

Per Month
Server Storage
1 GB
2 GB
3 GB
5 GB
20 GB
E-Mail Storage
200 MB
200 MB
500 MB
3 GB
4.5 GB
E-Mail Accounts
2
2
5
25
45
Data Transfer
10 GB
20 GB
30 GB
50 GB
200 GB
MySQL
PHP
WordPress
Joomla
Drupal
AccelerateWP Plugin
Analog Stats
AutoSSL
AWStats
Backup Manager
Bandwidth Stats
Change Language
cPanel Site Monitoring Plugin
Directory Privacy
Directory Selection Popup
Disk Usage Viewer
Error Log
Error Pages
File & Directory Restoration
File Manager
FTP Account Manager
FTP Settings
Git™ Version Control
Hotlink Protection
Image Manager
Imunify360
Index Manager
IP Blocker
JetBackup :: Database Backups Plugin
JetBackup :: File Backups Plugin
JetBackup :: Full Account Backups Plugin
JetBackup :: Queue Plugin
JetBackup :: Settings Plugin
Latest Visitors
Leech Protect
LiteSpeed Web Cache Manager Plugin
Metrics Editor
MIME Types
ModSecurity™ Domain Manager
MySQL
Optimize Website
Password & Security
Perl Modules
PhpMyAdmin
PhpPgAdmin
PHP Pear Packages
PostgreSQL
Raw Access Logs
Redirects
Resource Usage Plugin
Select PHP Version Plugin
Setup Node.js App Plugin
Site Publisher
Setup Python App Plugin
Setup Ruby App Plugin
Softaculous Apps Installer Plugin
Softaculous - Instant Installs Plugin
SSL/TLS
SSL/TLS Wizard
Subdomains
Subdomain Stats
Update Notification Preferences
User Manager
Webalizer
WordPress Manager by Softaculous Plugin
Get Started!
Get Started!
Get Started!
Get Started!
Get Started!
---
---
---
Frequently Asked Questions
Mailboxes can be added, modified, and removed in the Account Manager by clicking on the Services tab. There, you can manage all mailboxes on your account. Individual users can modify their own mailbox settings by logging into Mercury Messaging with their individual e-mail address and password. These interfaces allow you and your e-mail users to control and manage their own mailboxes, reducing administrative overhead.
All mailboxes and Standard hosting packages are managed through the on-line Account Manager. Enhanced hosting packages come with WebsiteOS, our enhanced services manager. WebsiteOS gives you complete management capability using a standard web browser and saves you time, money, and resources by transferring site administration to you instead of making you call technical support for every change.
Server storage is the amount of disk space on the server that you are allowed to use. All of your web pages, graphics, and log files take up hard drive space and count against the amount of server storage allowed in your plan. Electronic mailbox storage does not count against available server storage. You can see how much server storage you have used in WebsiteOS.
Data transfer measures the amount of pages, graphics, and other downloads that can be transferred from your web site to visitors. If your average web page, including graphics, is 50,000 bytes, and your hosting plan allows 10GB of data transfer a month, you could have approximately 200,000 page views per month and still remain in the transfer amount allowed by your plan. E-mail does not count against available data transfer. You can view your data transfer usage in WebsiteOS.
You can transfer files to your web site using File Transfer Protocol (FTP), WebsiteOS, or Microsoft FrontPage.
Yes. We provide up to 15 minutes of technician time to transfer your web site to Mercury Telecom as a courtesy when you sign up. This is enough time to transfer most small-business web sites. If your site utilizes secure certificates, databases, or other advanced features, transferring your web site to Mercury Telecom will probably take more time than this. Additional technician time for web site maintenance work is billed at $15 every 15 minutes. We give you the tools needed to do all web migration and maintenance work yourself in WebsiteOS. The charge listed above is only for customers who want to utilize our professional services team instead of doing the web site migration themselves.
Yes. Just call Mercury Telecom customer service and select your new plan.
No. The only change is the monthly recurring fee to that of the new package.
What Clients Say
I just had to send this email to you. Phil came in this morning and said he called China last night and was thrilled with the quality of the voice and with the ease of the call. I also wanted to let you know that all the phones have been working so good and we are very happy with them:) Thank you for all of your energies and kindness getting us up and running correctly!
Thank You! Last week I could not connect to www.mercury.net. I called tech help and learned that your experts identified unusual activity. They were about to contact me when I called. Over several phone calls, Tim, Jason and one other guy that I did not write down helped me re-establish connection and helped me get established with Malwarebytes, etc. All three of these guys were TERRIFIC! I have been a Mercury customer since about 1997 and one reason is the great service provided. Thanks Mercury Team!
The local rep was very helpful to me when my computer was acting up; he solved my problem in a few minutes. You are a great company and I am very happy with the service provided to me for many years.
We have had your service for 6 years and have always been delighted with the professionalism of every person we have met.
I have to tell you, the service is awesome. We've been a customer of yours for many years, since (dial-up)... Service has been absolutely fantastic.
Jason, thank you so much for all you did ... for being so helpful and pleasant ... that sure makes a difference ... one doesn't always get good service today.
This evening, I called Mercury support to help troubleshoot a WiFi connection from the router. Noel was our support person. I wanted to let you know what a great job he did. He was very patient and continued troubleshooting until the issues were completely resolved. He was very pleasant and very knowledgeable. I was very impressed. Even when I became frustrated with the router reset not working (when it really was working), he assured me we would resolve the problem. And we did! Job well done Noel. Thank you!
Thank you so much for all you do for your customers. You are always so helpful when called upon, even for simple frustrations… your employees are quite knowledgeable along with their kind dispositions! Many thanks.
I just wanted to take a moment to thank you for the wonderful service we have received from Mercury since we joined Mercury. Even without all of the recent added enhancements, the service you have provided has been without fault. We sometimes take for granted those things. Thanks.
Good morning Noel. Yesterday on OPEN MIC on our local radio station your boss was on. I called in and told him what a great job you guys (you and Nate) did. Maybe he will take you out for breakfast? Have a great day!
Big thank you to Brad for taking the time to diagnose and getting my iPad working correctly and able to send my emails. I will definitely recommend Mercury Telecom to anyone looking for Internet service.
Thanks for great service without the ads! We are a long time customer and we're grateful we found you.